Is this possible? Is this happening? Has Will actually finished a project? Well, the primary figures for one, at least? Pretty much. I've wrapped up my French marines, Osage natives, a bonus nun (for the sake of the story at the table, an Ursuline headed up country to explore establishing a school), and a pair of mastiffs.
Here's the deal, of course. I'm not a great mini painter and am an even worse photographer!
Lots of animals remain, though!
Compagnies Franches de la Marine
Here we have a mix of Brigade Games and AW Minis. Both are noticeably smaller than the larger scaled (32mm, even?) Firelock minis that comprise most of the Woods-Runner and Osage warriors.
The kneeling figure is from a 3d printed Etsy source.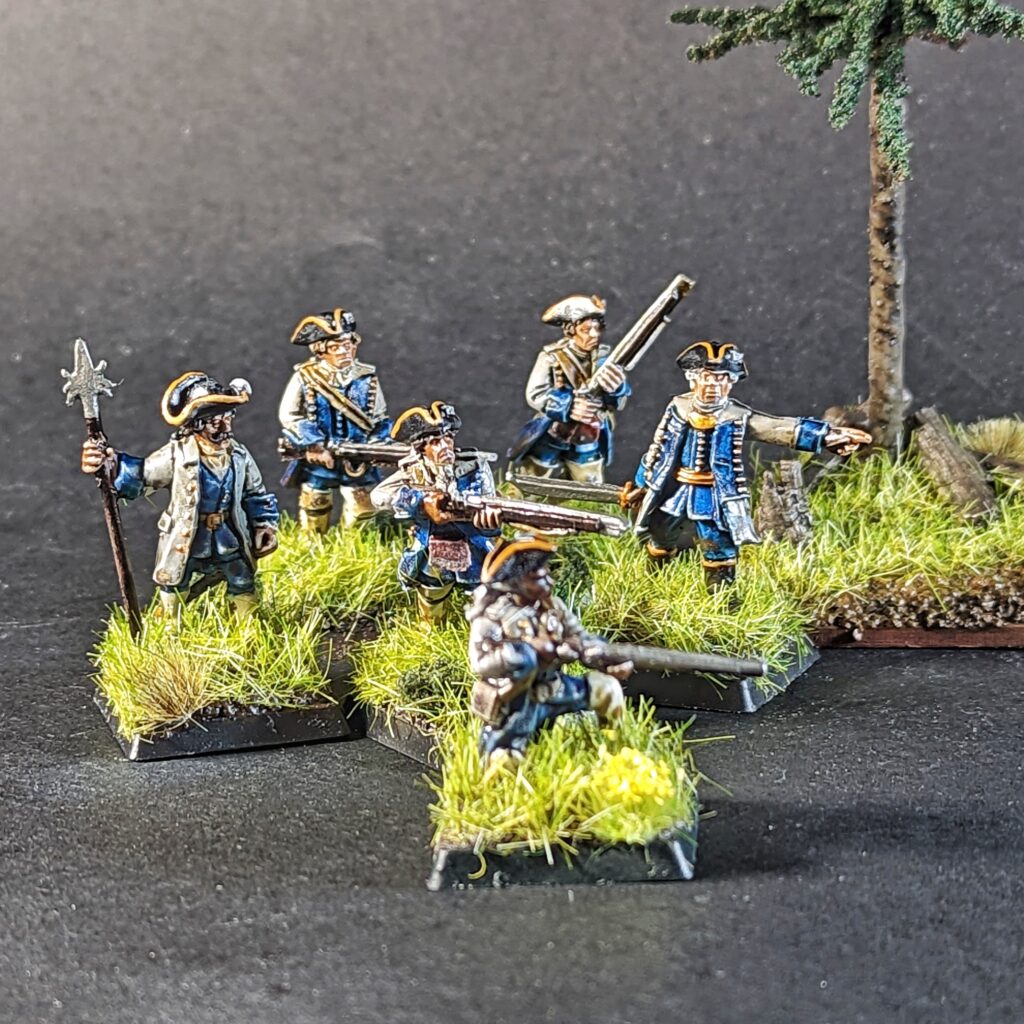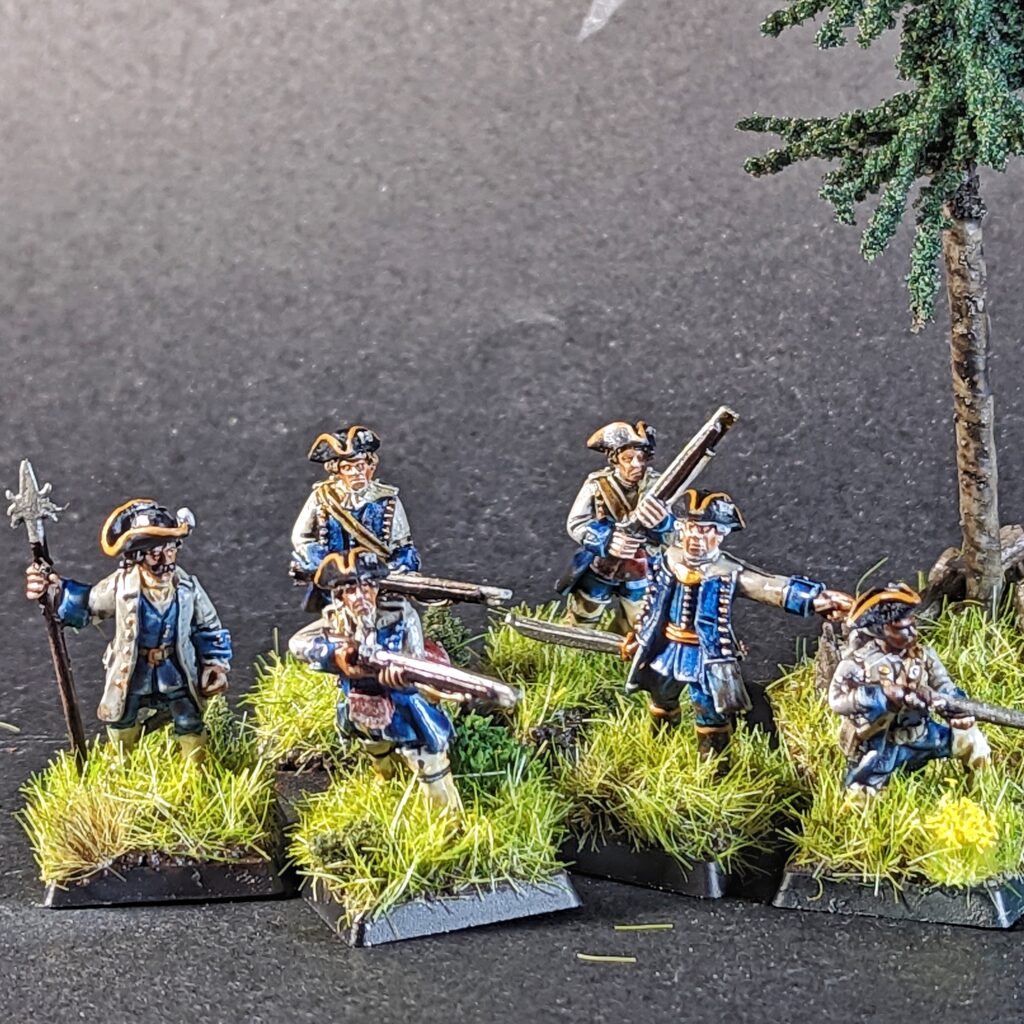 Osage Nation Warriors
Most of these figures – the ones armed with warclubs and muskets – are again from Firelock Games (i.e. Blood & Plunder). The bearfur-cloaked figure is from Crucible Crush's Flint & Feather range of their Iroquois/Haudenosaunee War Companions pack. The figure with the bow and arrow is from the Dead Man's Hand range from Great Escape Games.
Lemme tell you these guys came out way, way too dark – and that's from a guy of Osage heritage who has grown up around fullbloods and nearly-fullbloods.
Well. Live and learn.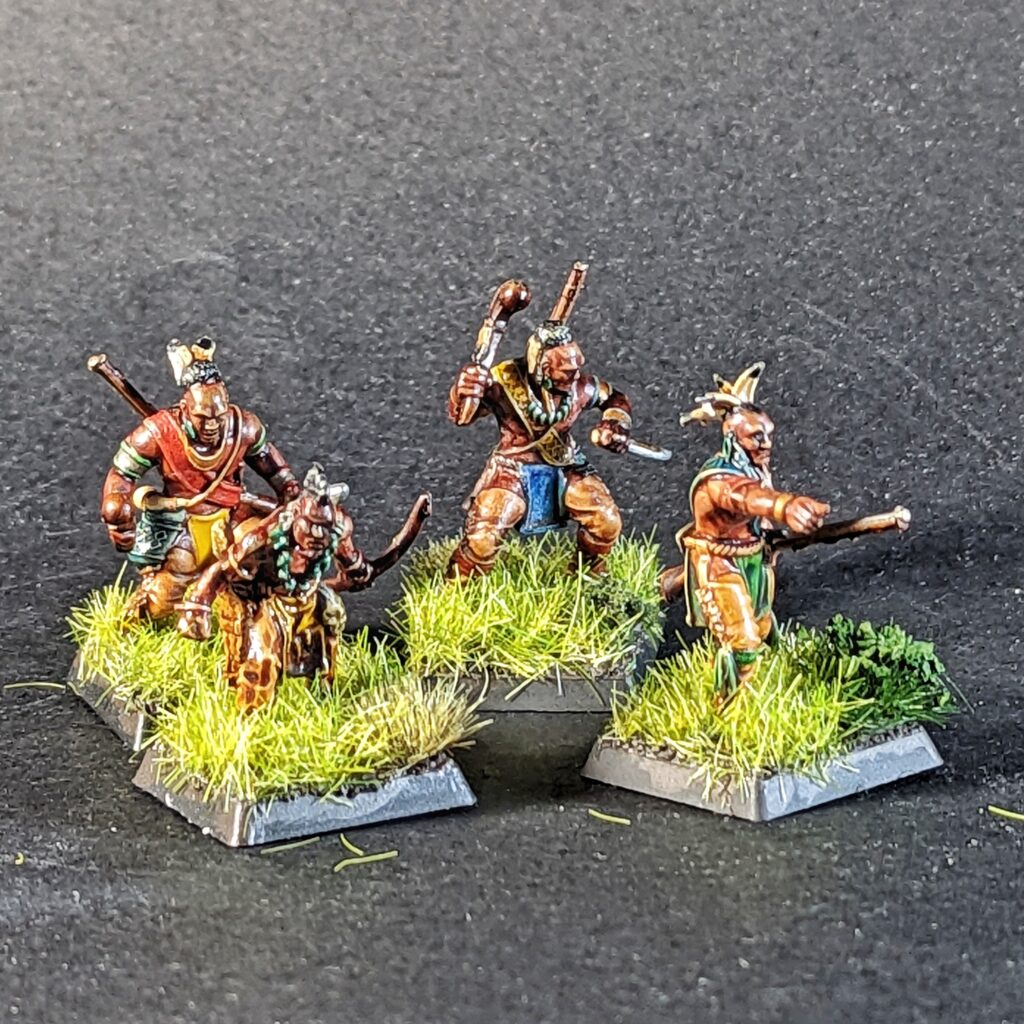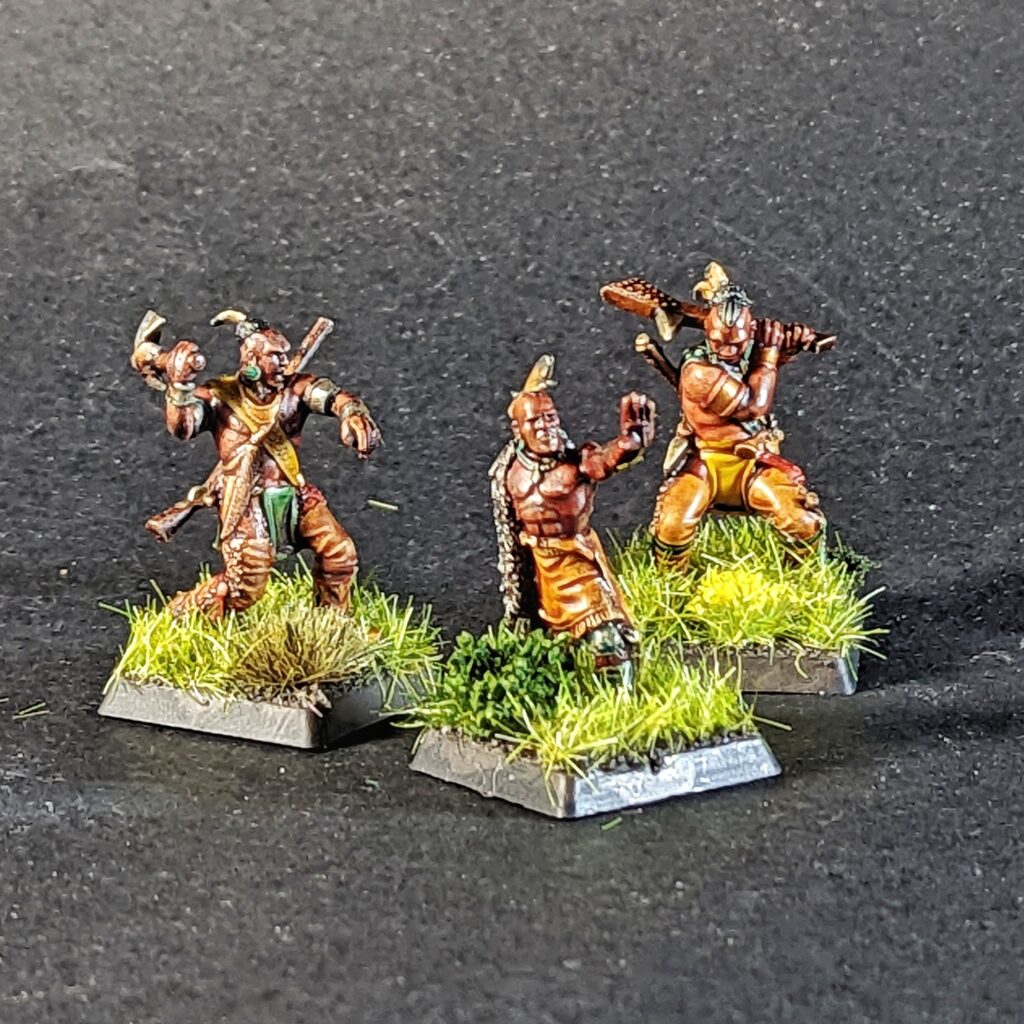 Example Warbands
With these ultralight rules I am tinkering with, there are five troop profiles: Soldier, Native, Woods-Runner, Holy Figure, and Dogs. Each warband selects five figures. Dogs count as two.
Easy beer and pretzels sort of approach. Here are two ways a warband could look like.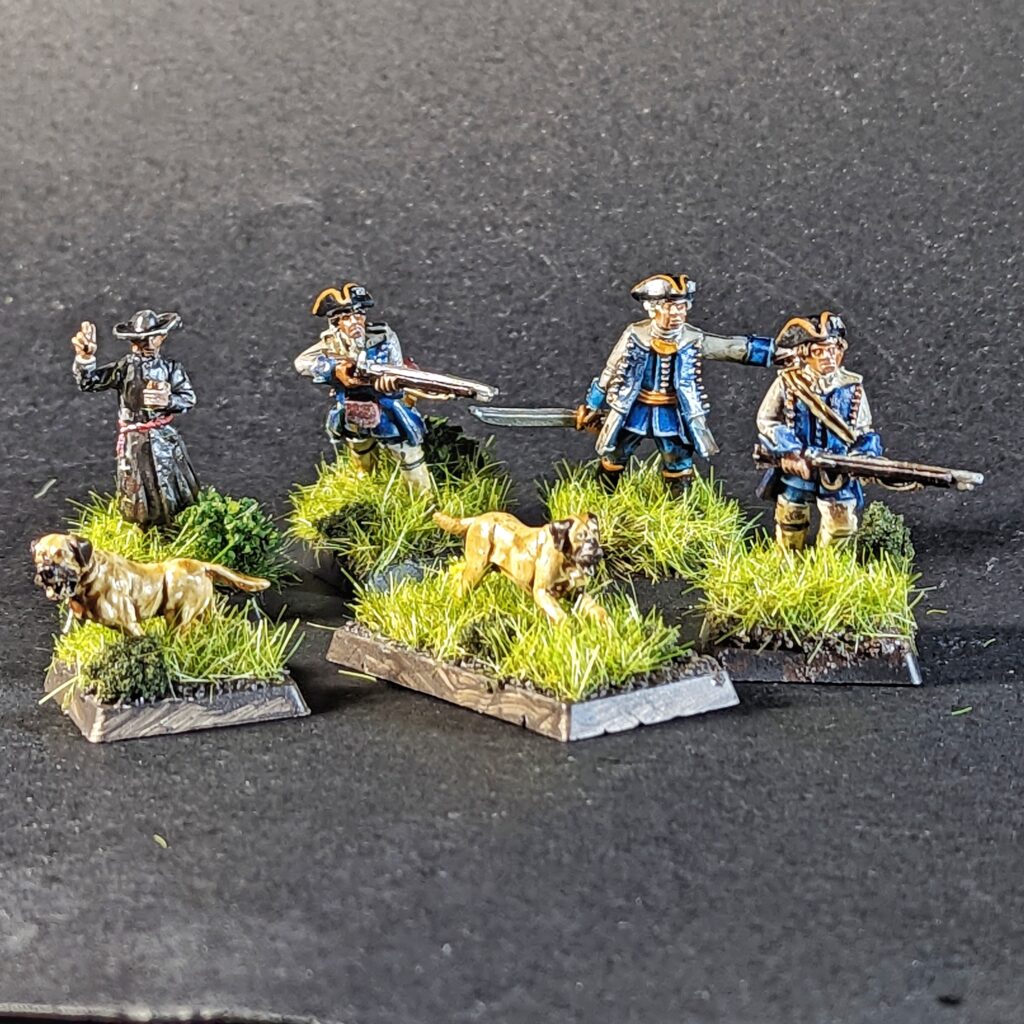 Three soldiers, one holy figure (in this case, a Jesuit, appropriately), and a pair of dogs.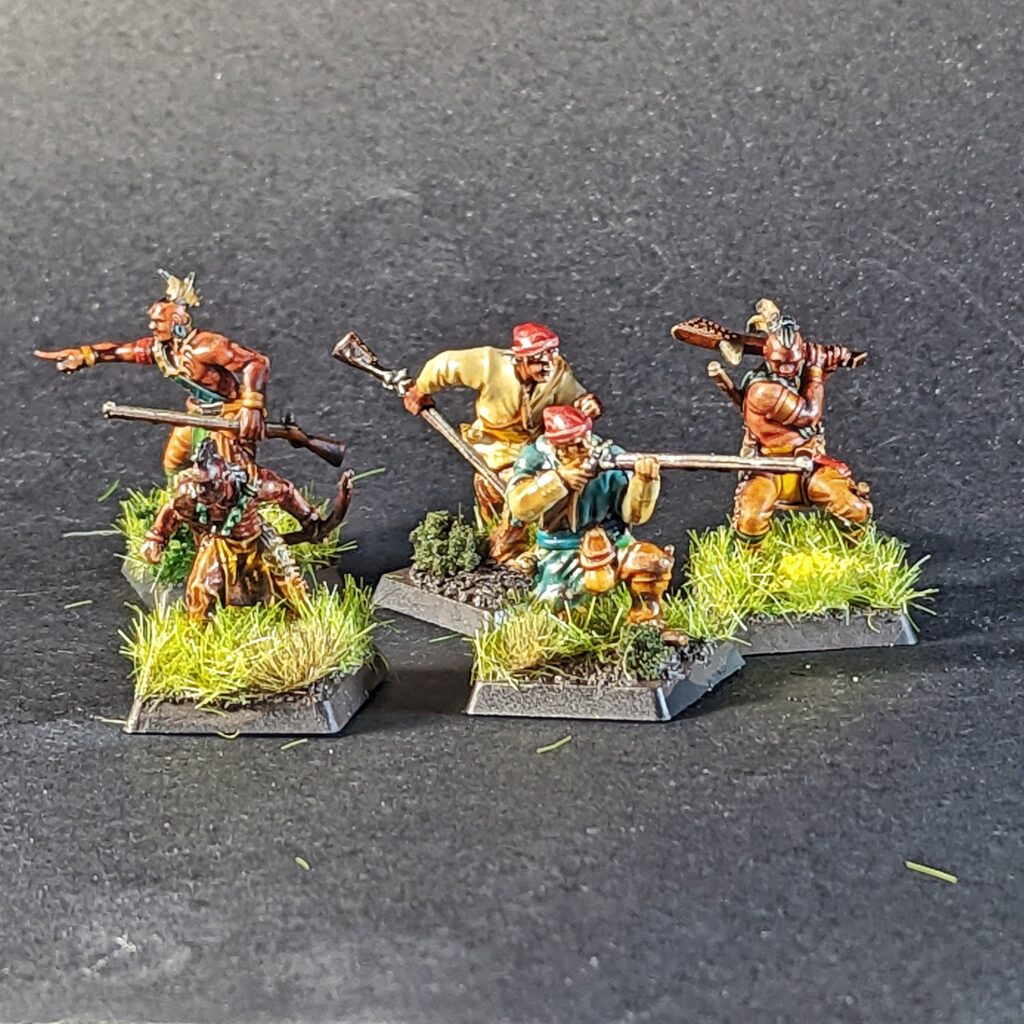 Three natives and two woods-runners.