The past months have been full of Very Serious Things. Obligations and personal projects that have a weight of Getting It Right:
Settling my mom's estate after she passed in February (PS: grief & probate is not a fun combo)
Getting 15XX revised and into its fourth playtest
Ongoing Renaissance Netherlands history nerd shit
My brain about to explode, I needed a distraction. Apocalympus, that deliberately absurdist, gonzo fantasy RPG microlite I'd been tinkering with in 2020 was just what I needed.
I had some ideas on what I needed to tweak and add based off the sessions I had run last year, and what better place to play with those concepts than updating the character sheet?
So, there I flung myself: into the joy of a creative design distraction.
What's Changed?
The most obvious update is that the character sheet has grown from a half page to a full page (8.5″ x 11″ American sizing). This is to give some of the content more visual room "to breathe" – and to account for the new luck and ghost mechanics (which I'm pumped about – more details later).
And, oh, of course a place to sketch a picture of your plucky, probably-doomed PC.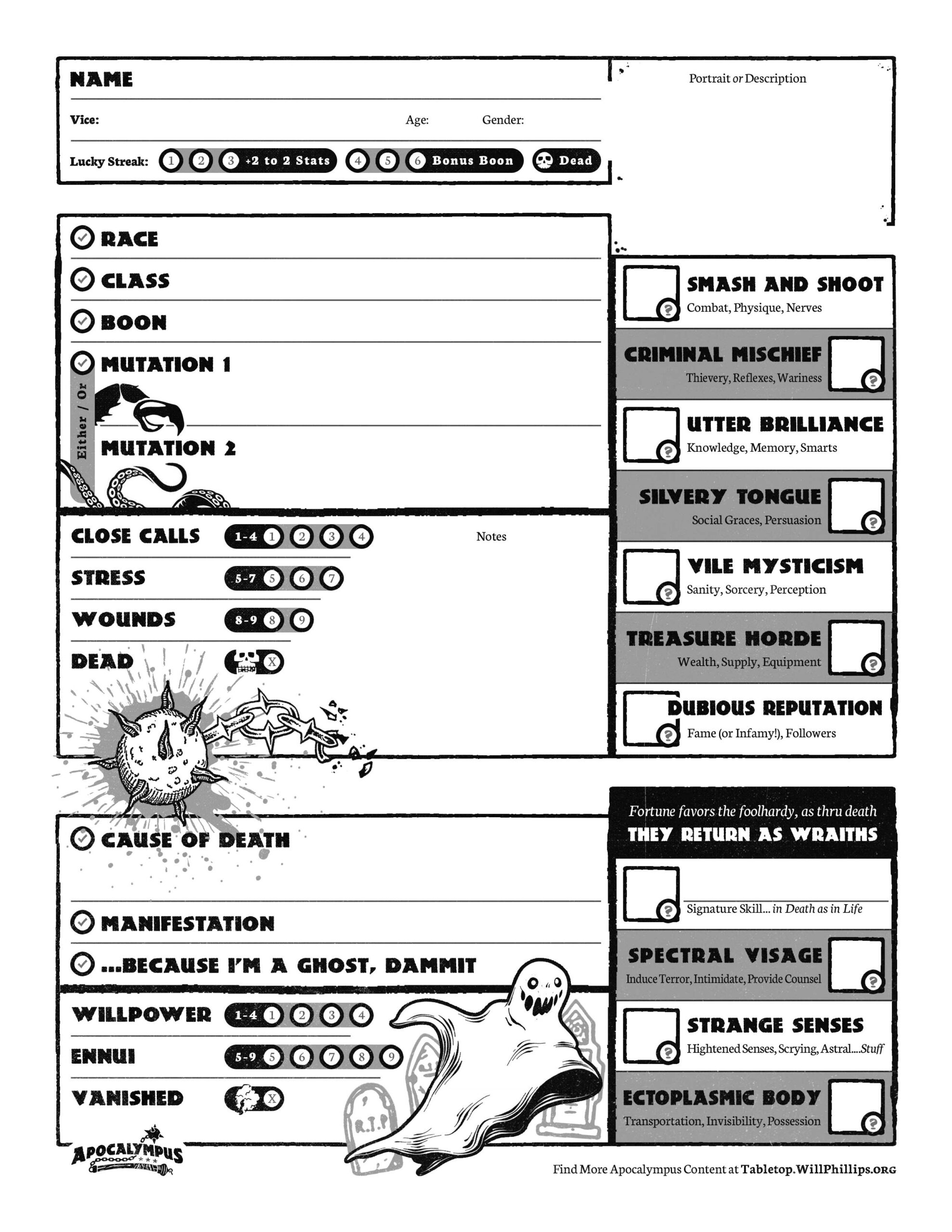 How It Looks In Action
Here is a side-by-side look at the character sheet in the two phases of an adventurer's "career" – alive and… not so much. The character sheet is designed to track – and divide – those two phases.
At character creation, you fill out the top two-thirds of the sheet: name, vice, quasi-randomly-determined race, class, and boon, and your primary seven stats (Smash and Shoot, etc.).
Along the way, your PC will obviously start to fill up their HP tracks (Close Calls, etc.) pick up a mutation or – gods forbid – even two, and push their luck.
In the time-honored tradition of OSR games, your PC will eventually do something dumb and die. But death is not the end in Apocalympus!
Players then move to the bottom third of their character sheet, roll up a ghostly version of their PC with different, slightly abbreviated mechanics, and then may accompany the party for the remainder of the adventure.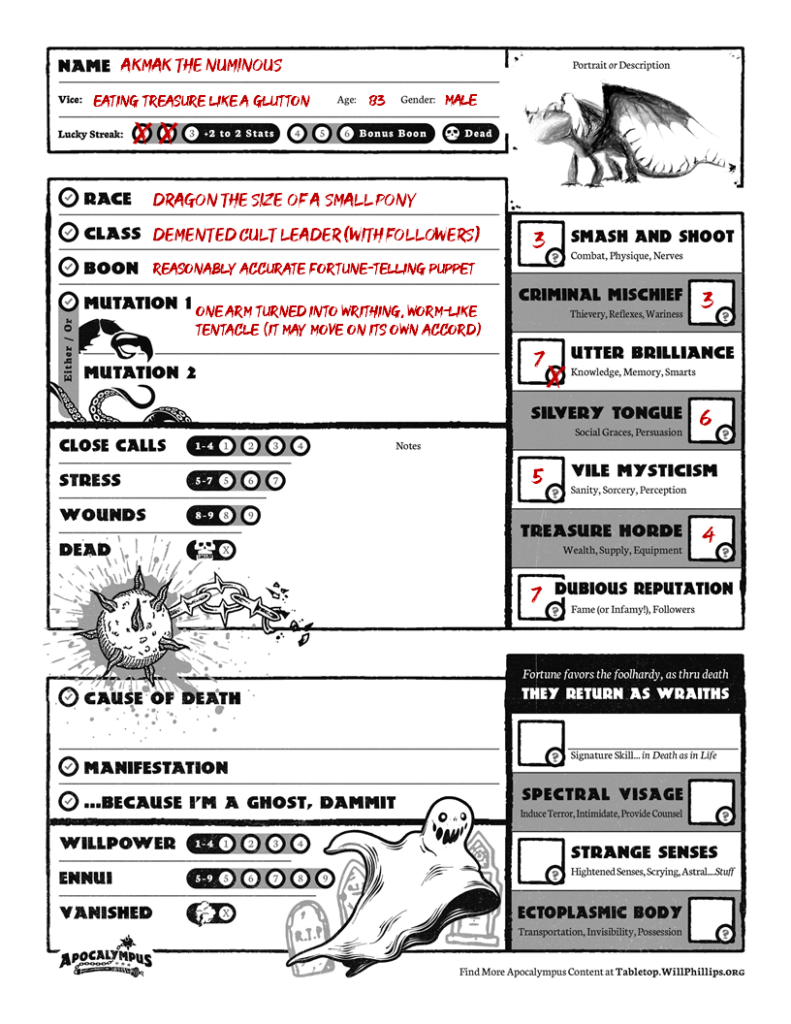 My design goal with this update is – in addition to accounting for the luck and ghost mechanics – give the sheet plenty of visual breathing room and make the division between the two gameplay "phases" clear.
I think with minimal explanation from the GM, i.e. myself, that should be straight forward.
Download the Latest Character Sheet
Grab your copy as a PDF here – or in PNG image format here.