Over the course of late 2020, I went on a terrain buying and building spree… and then left everything primed. I've taken time after work this week to paint up a few pieces of that terrain.
Although I never played Mordheim (either back in the day or in the fan-supported versions today), but I've always been inspired by the terrain I've seen people make for it. While it isn't a perfect analogue to the historic setting of 15XX, I wanted the crumbling, war-destroyed feel for some of the pieces.
No quaint early modern villages here.
These pieces are all 3D printed pieces I've purchased from various sellers. Pretty fast paint jobs to get them to a tabletop standard, then based to the 15XX grid size and given the same basing materials as the rest of the scatter terrain and table to keep things consistent.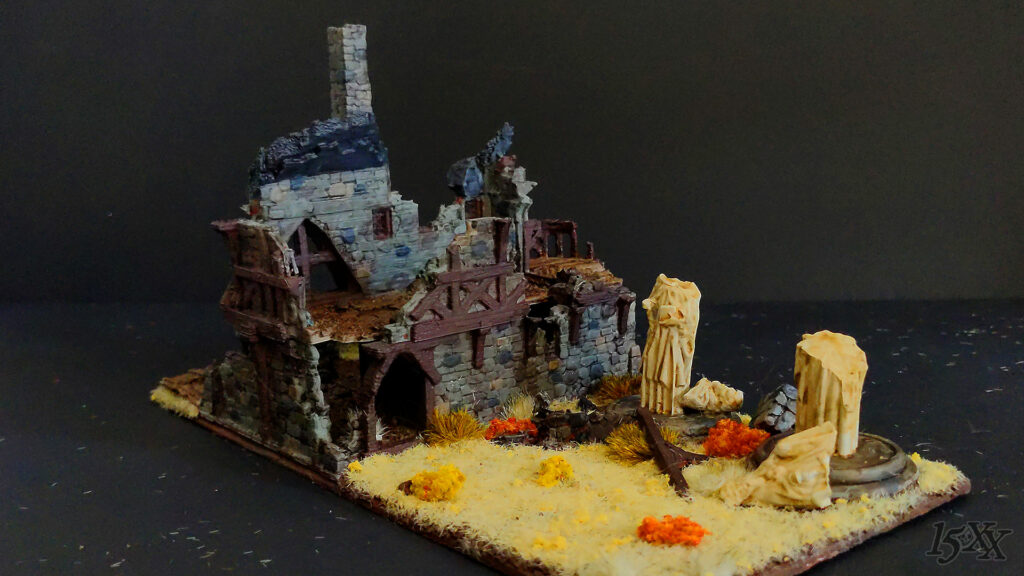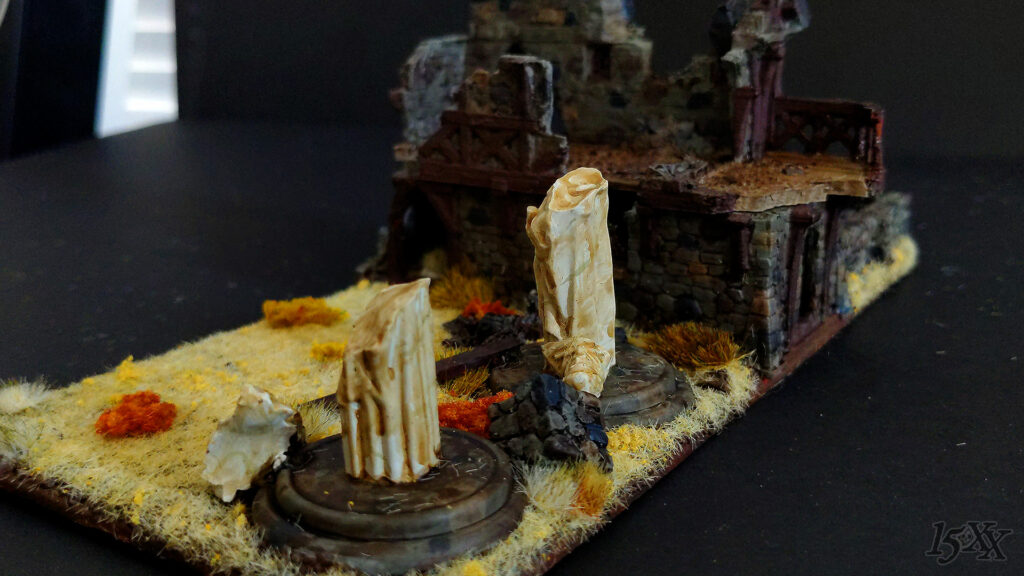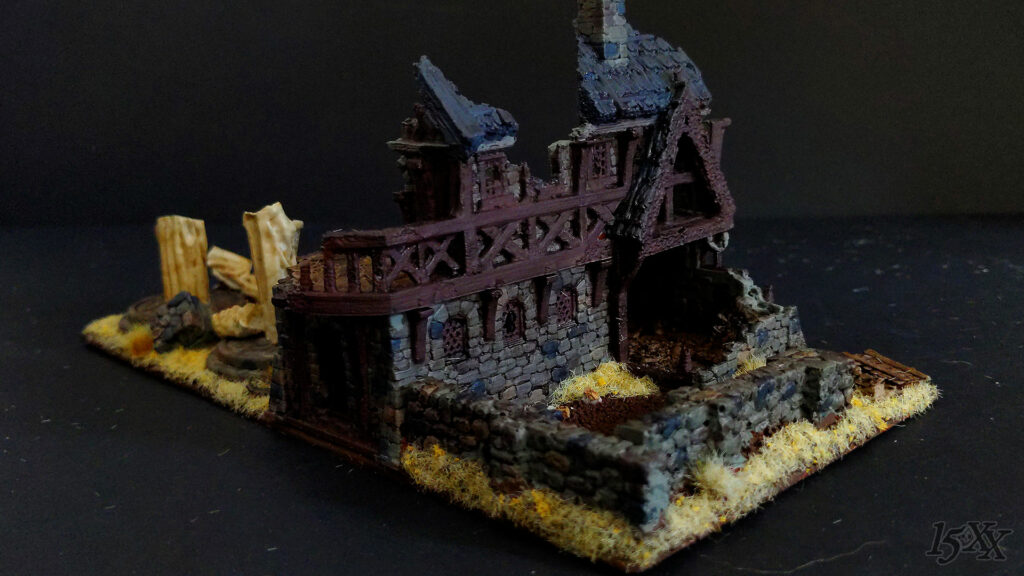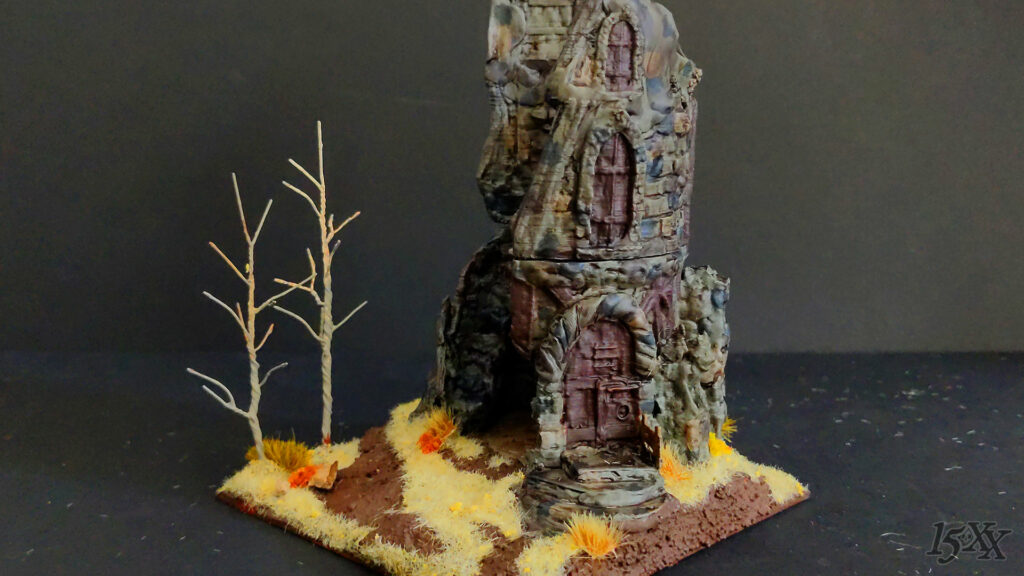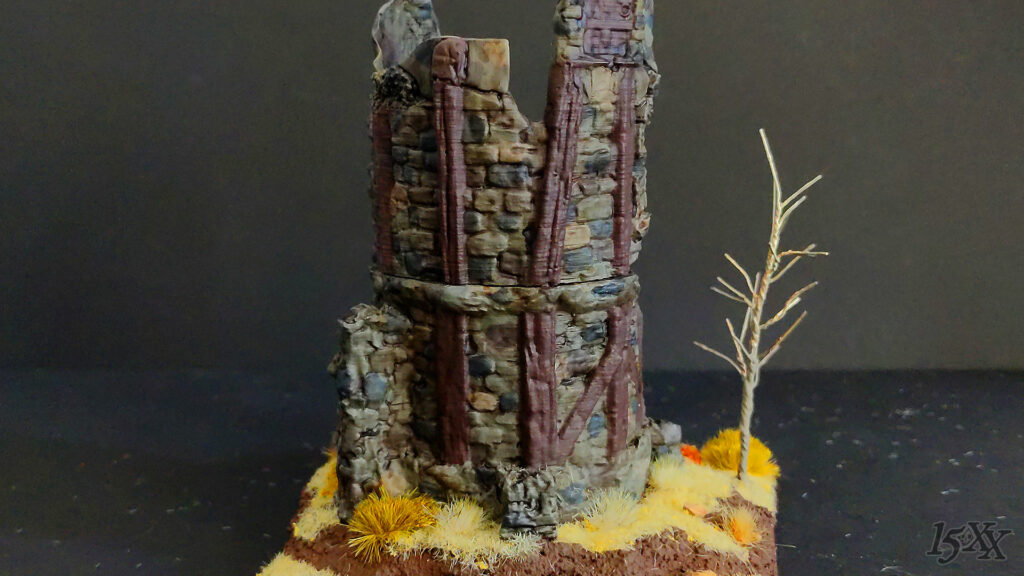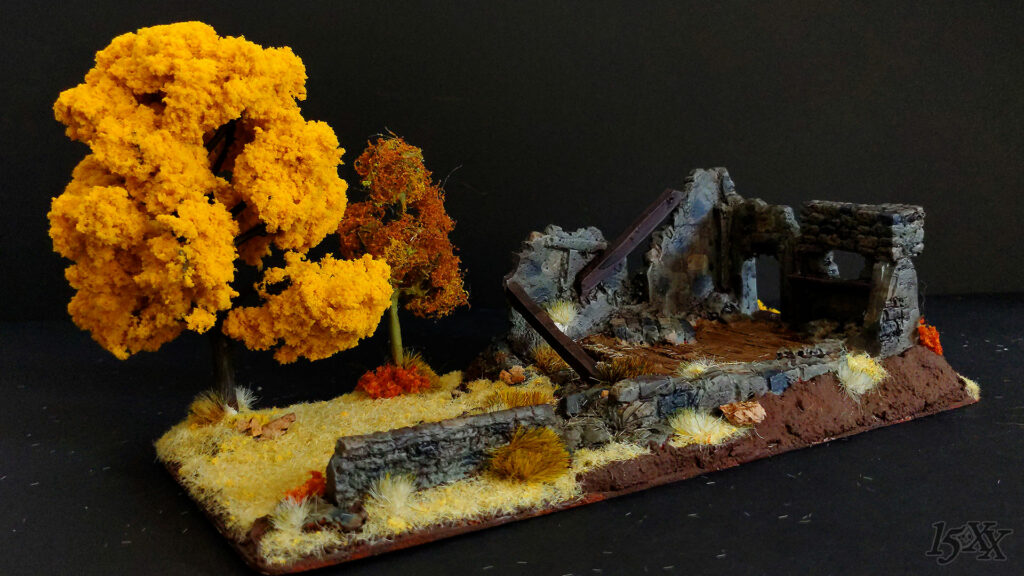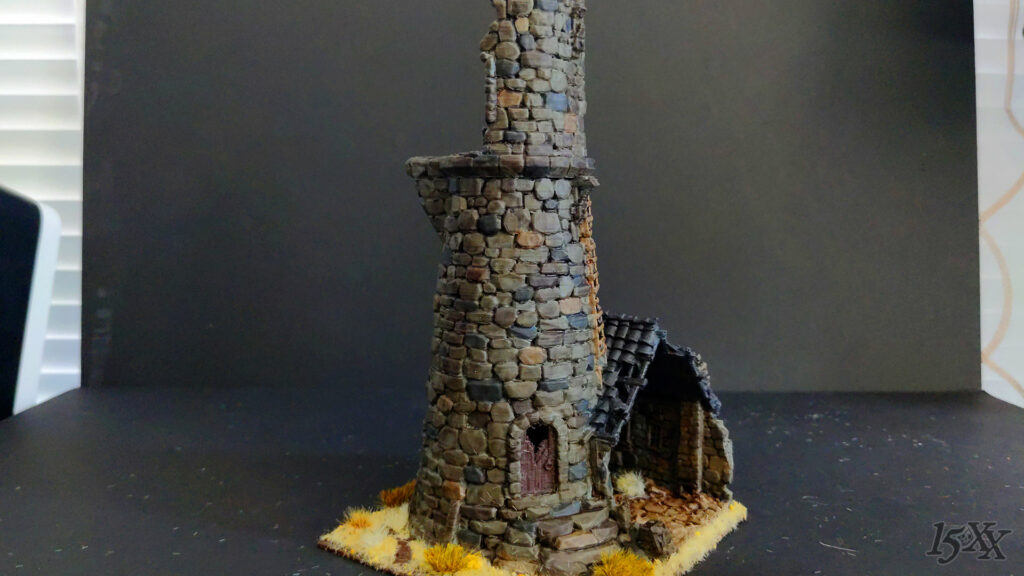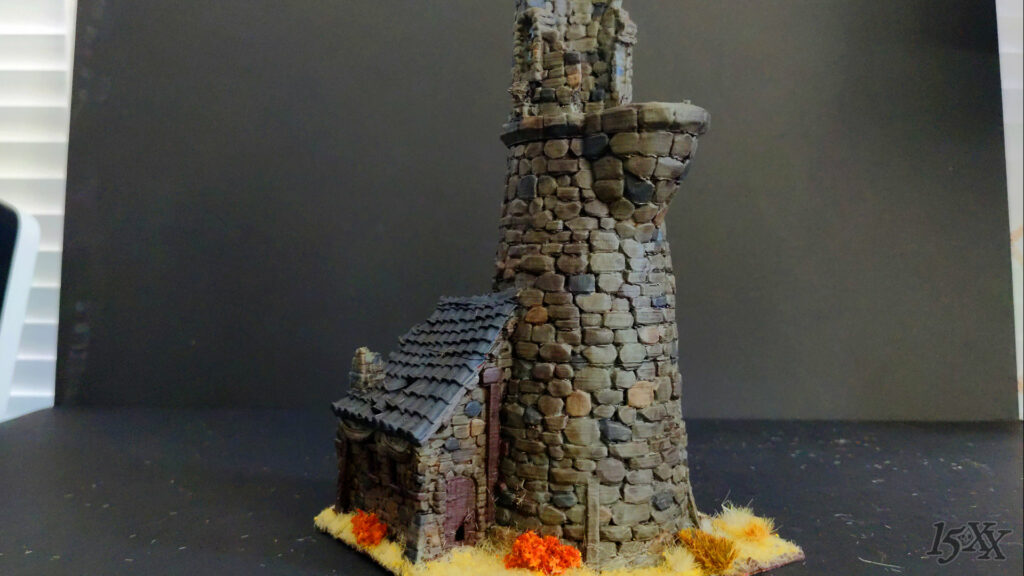 The following piece of small terrain is a kitbashed composite of leftovers. I ended up liking how ramshackle it feels.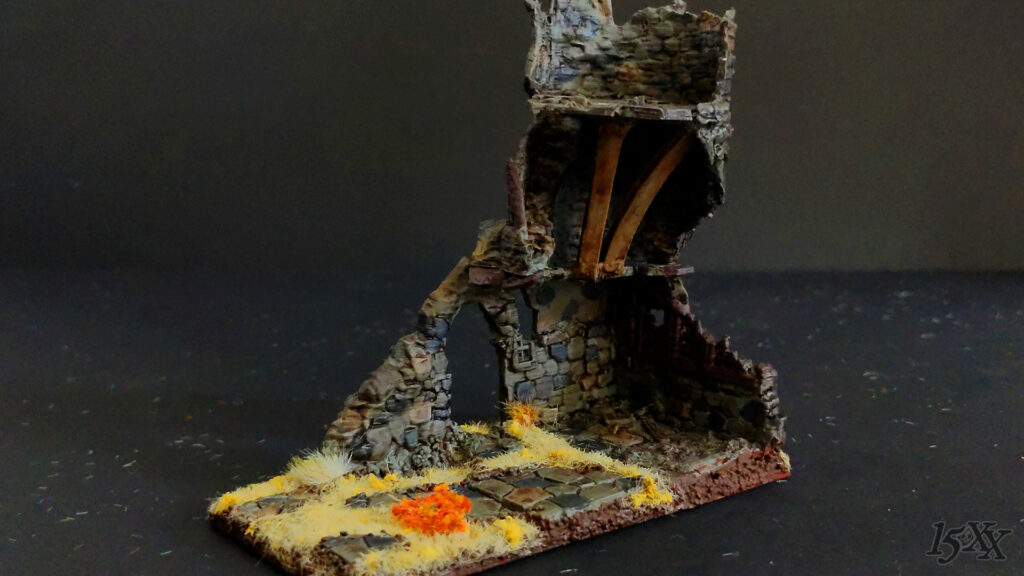 Gameplay Vignettes
Taken with some strange light of an overcast afternoon. The photos didn't turn out too good, but here's at least an example of how they look in play.
(With a sneak preview of the modular river sections I'm working on.)