I have a real-deal, ongoing at-home campaign for Hexingtide kicking off soon. It still counts as playtesting, and my lovely players very much remain rules guinea pigs, but the game will be regularly scheduled twice a month and the story ongoing.
Pretty cool.
So when I saw the jack-o-lantern dice tower at the very impressive booth of Giant Turtle Creations (Facebook and Etsy) at a craft fair last month, I knew I had to make a cool dice tower for the game.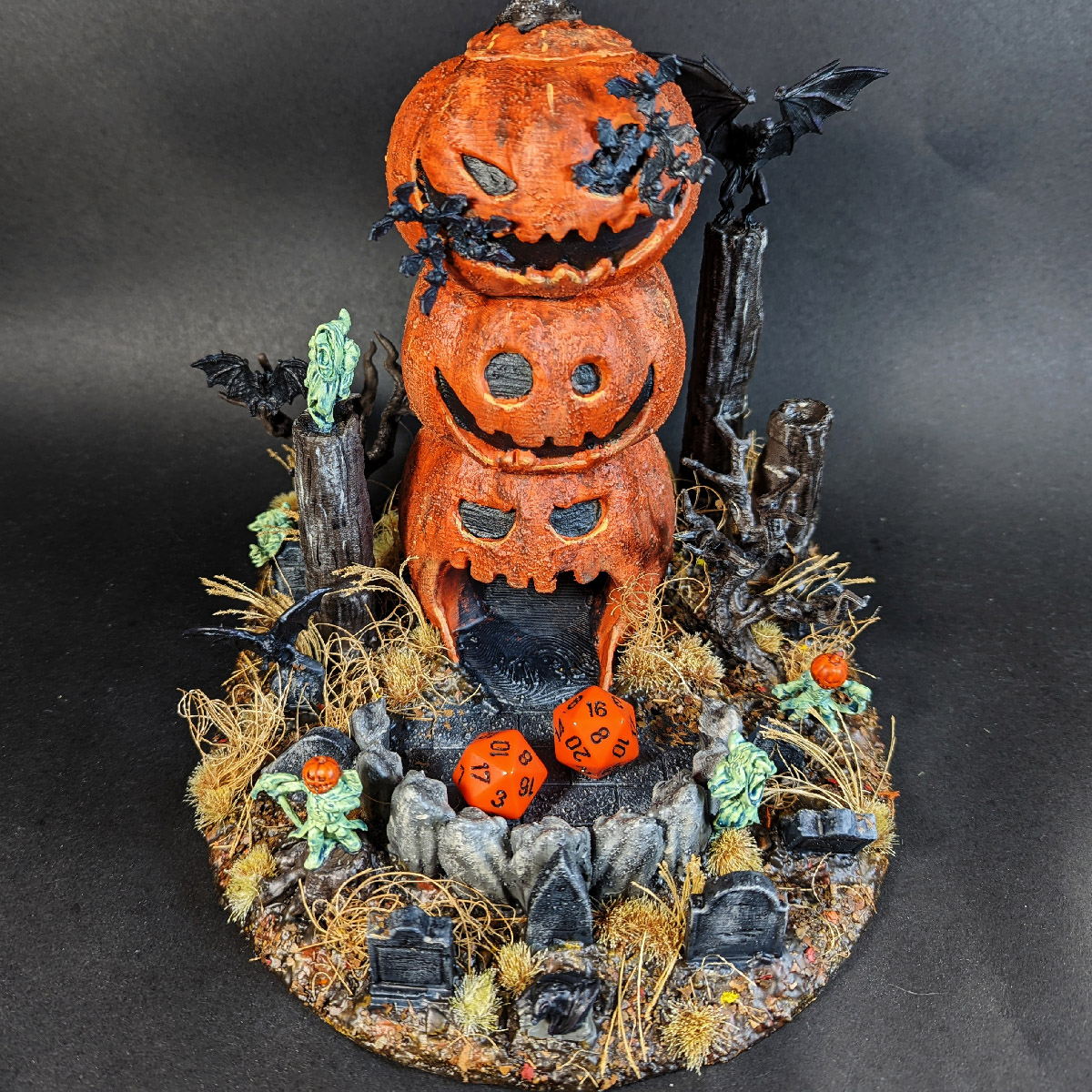 But I didn't just want a dice tower in whatever filament color I could order.
Nah. I'm exited about the campaign and how the Hexingtide rules are progressing. Got to have something painted and cool for this.
This project has turned out to be what may be the most happy I've been about a piece of terrain or minis so far in my mini painting and terrain building efforts.
Dice Tower Progress Photos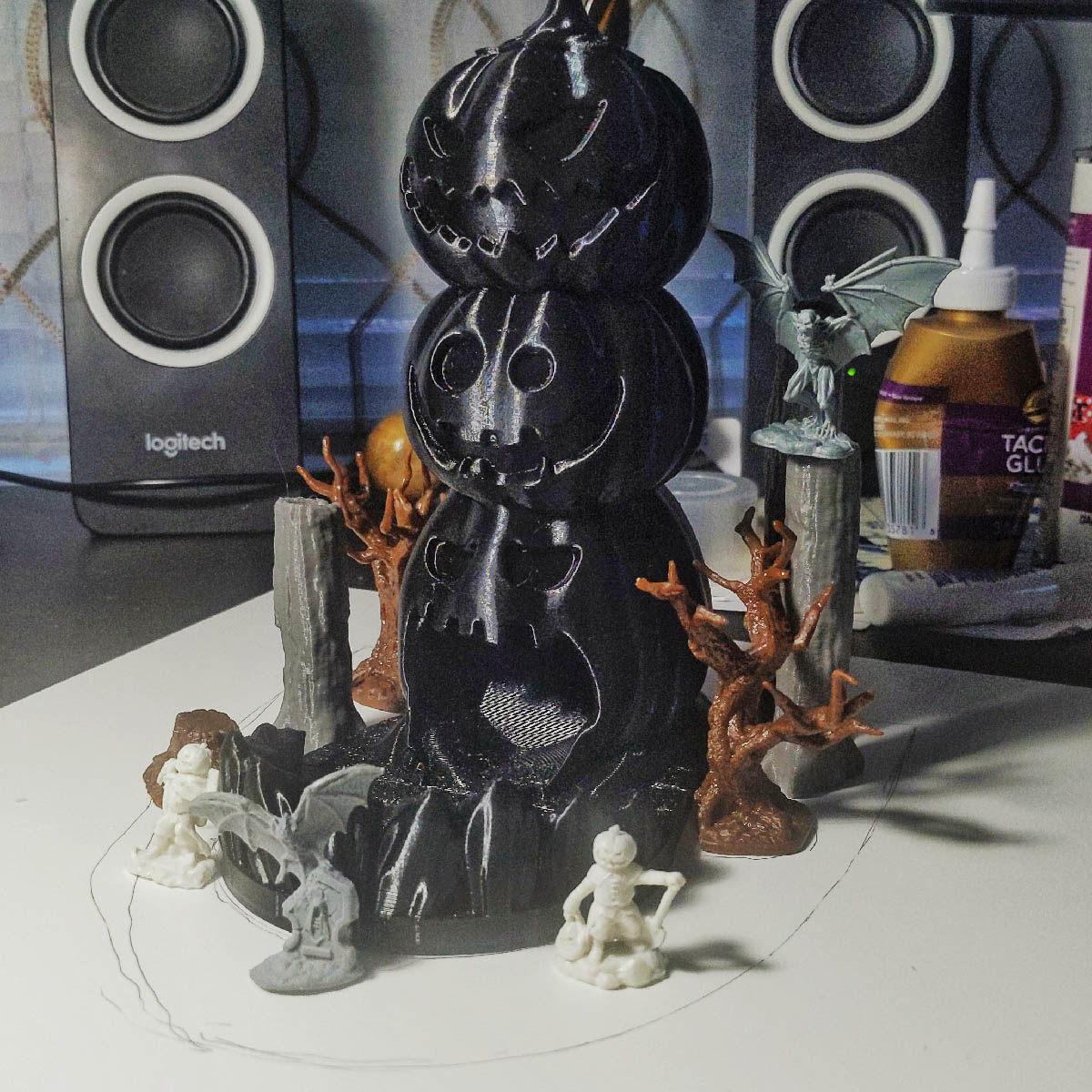 I began with the tower laid out on a rough base, flat at the back so I could place it directly against my GM screen. From there, I laid out various trees and bits and bobs of appropriately Halloween-y figures: ghosts, pumpkin headed sorts, bats, and some manner of bat-armed vampire.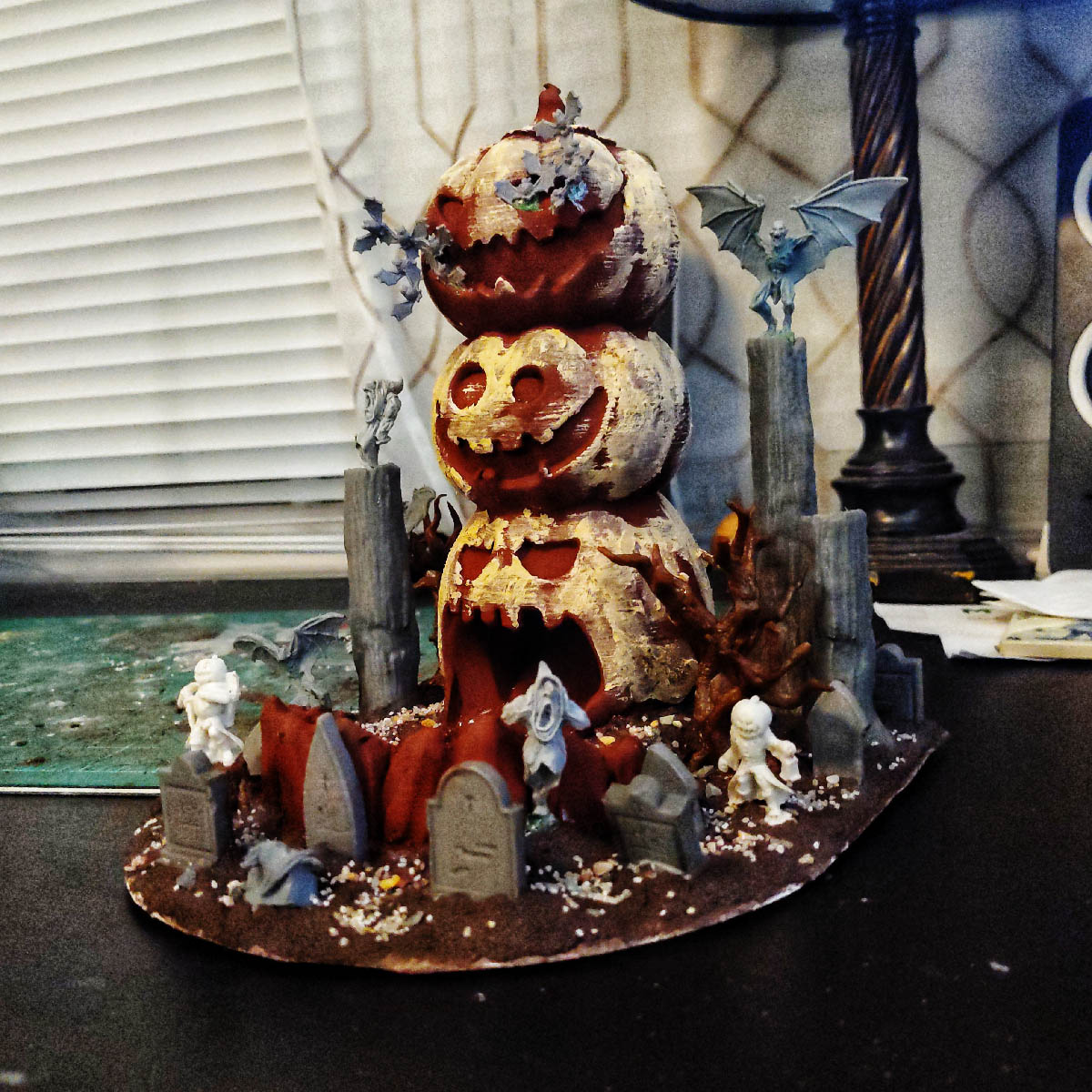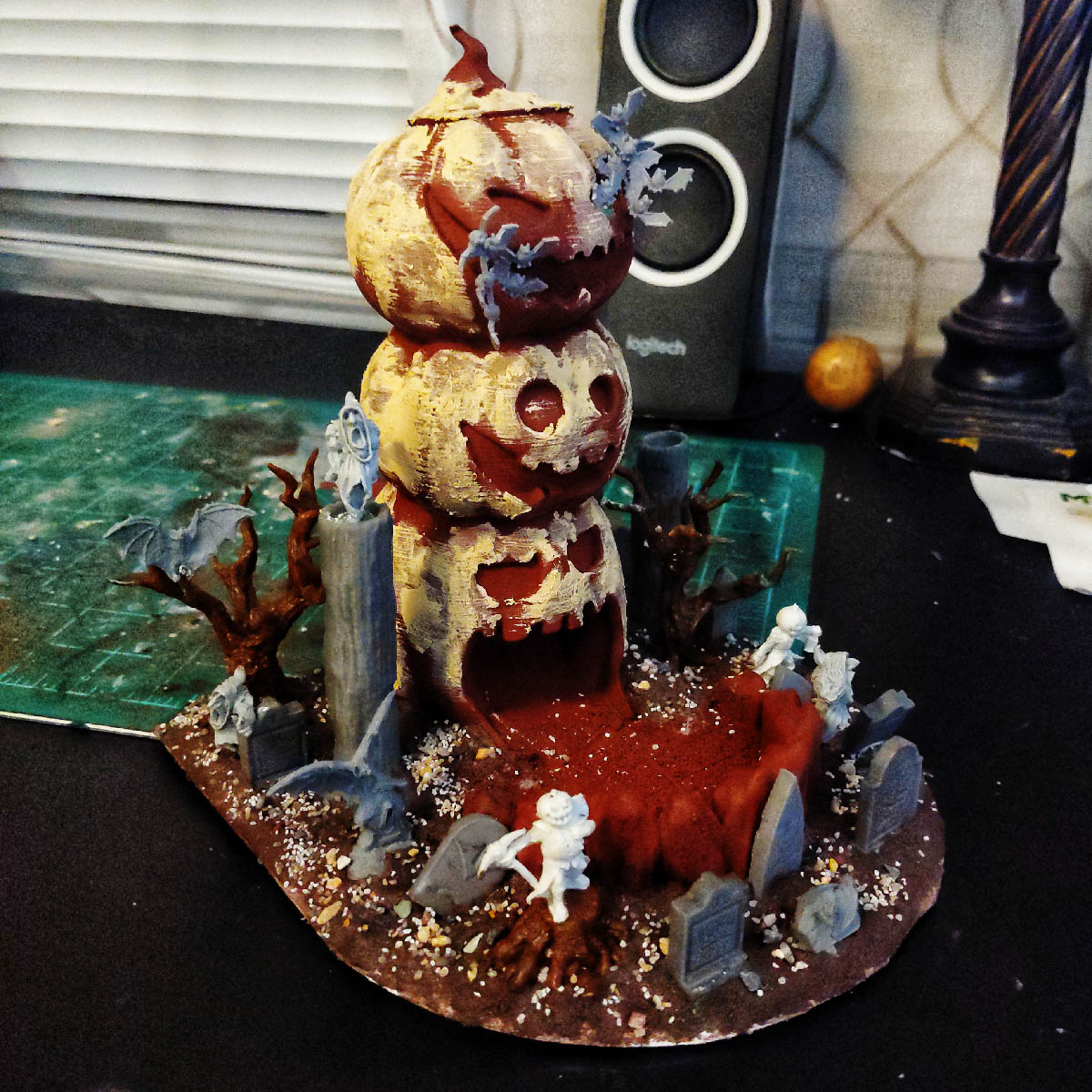 Once I was happy with the layout, I started to texture the base – and apply texture paints to cover the 3D printed lines on the dice tower and tombstones.
I wish I would have also done so on the cheap tree trunks I picked up from Amazon, but… oh well.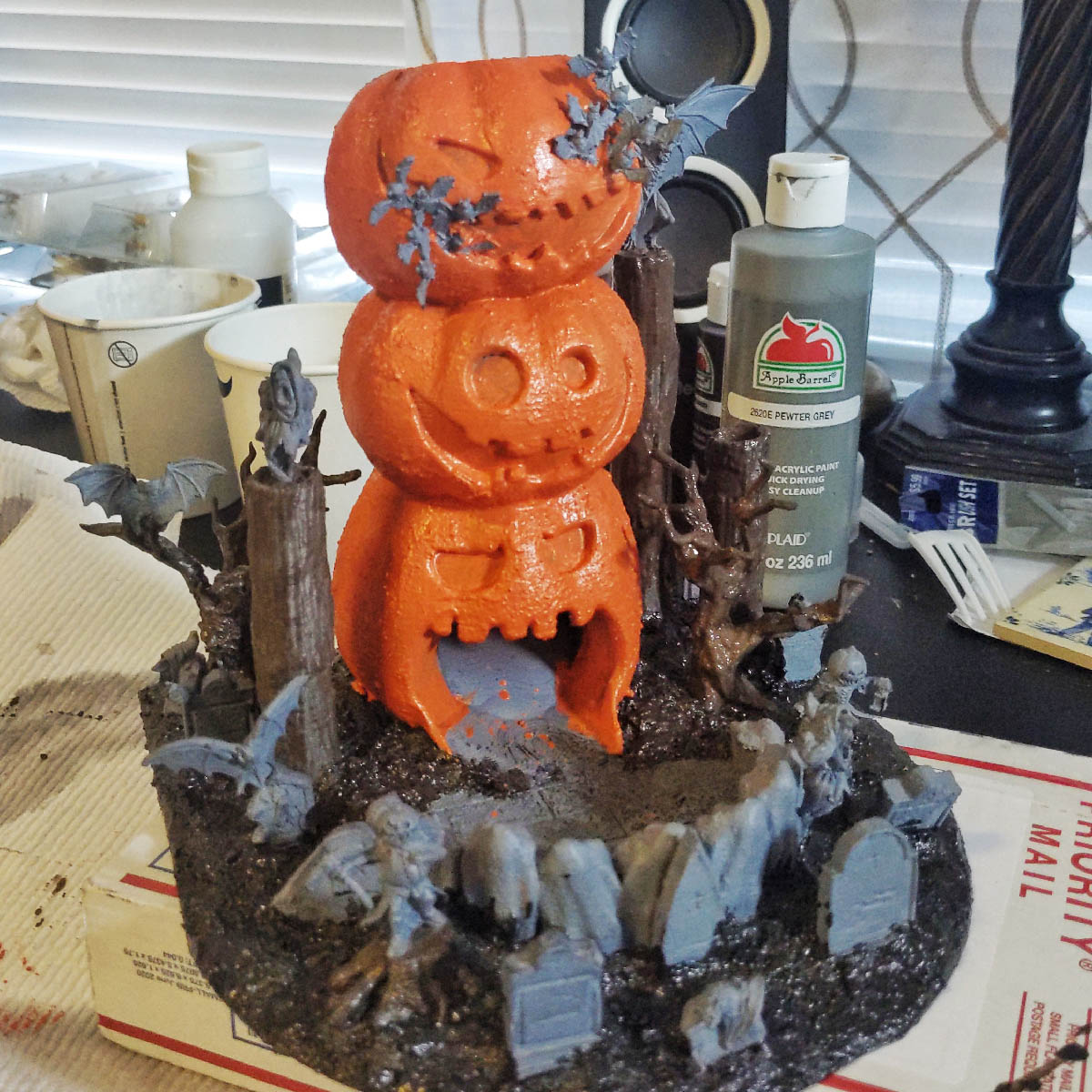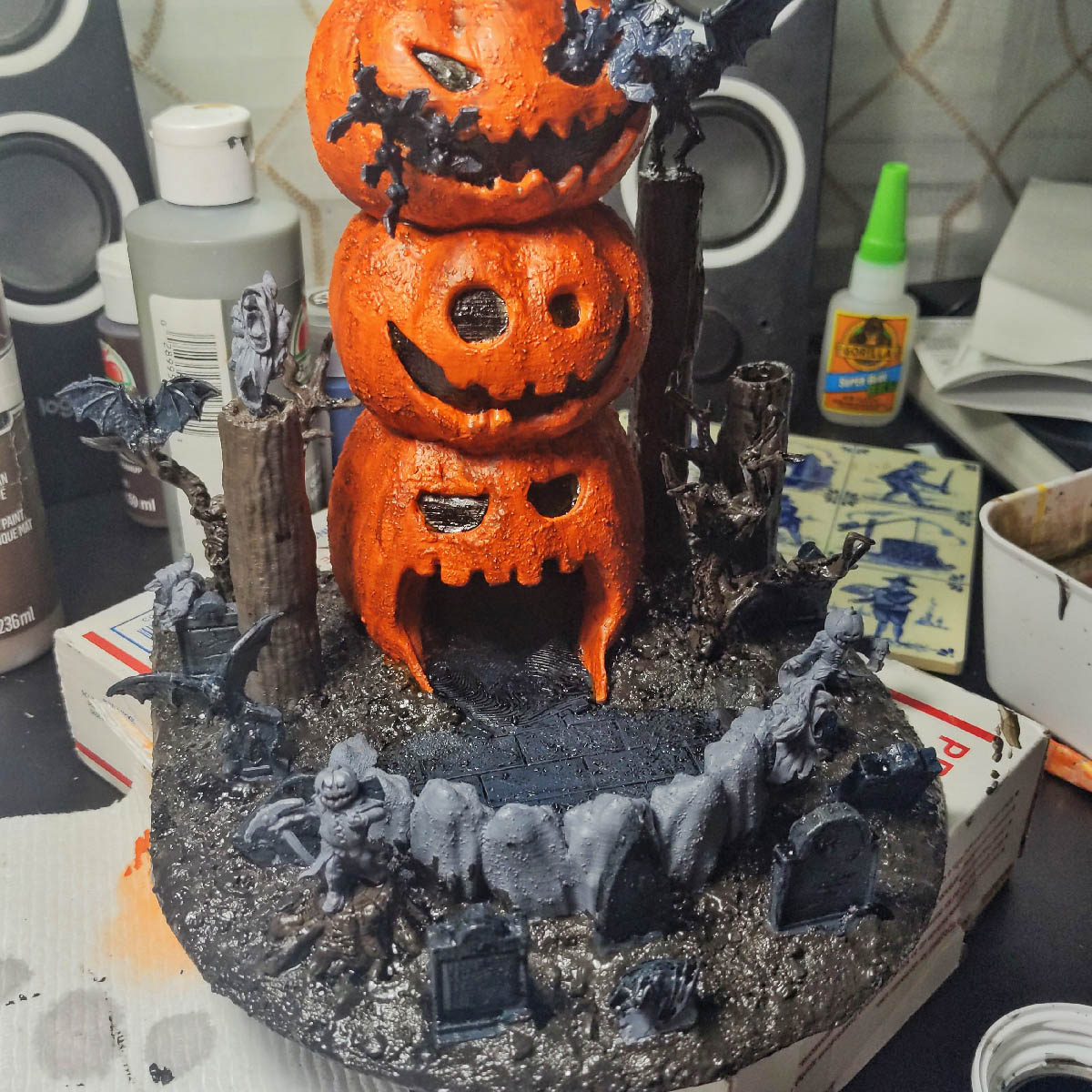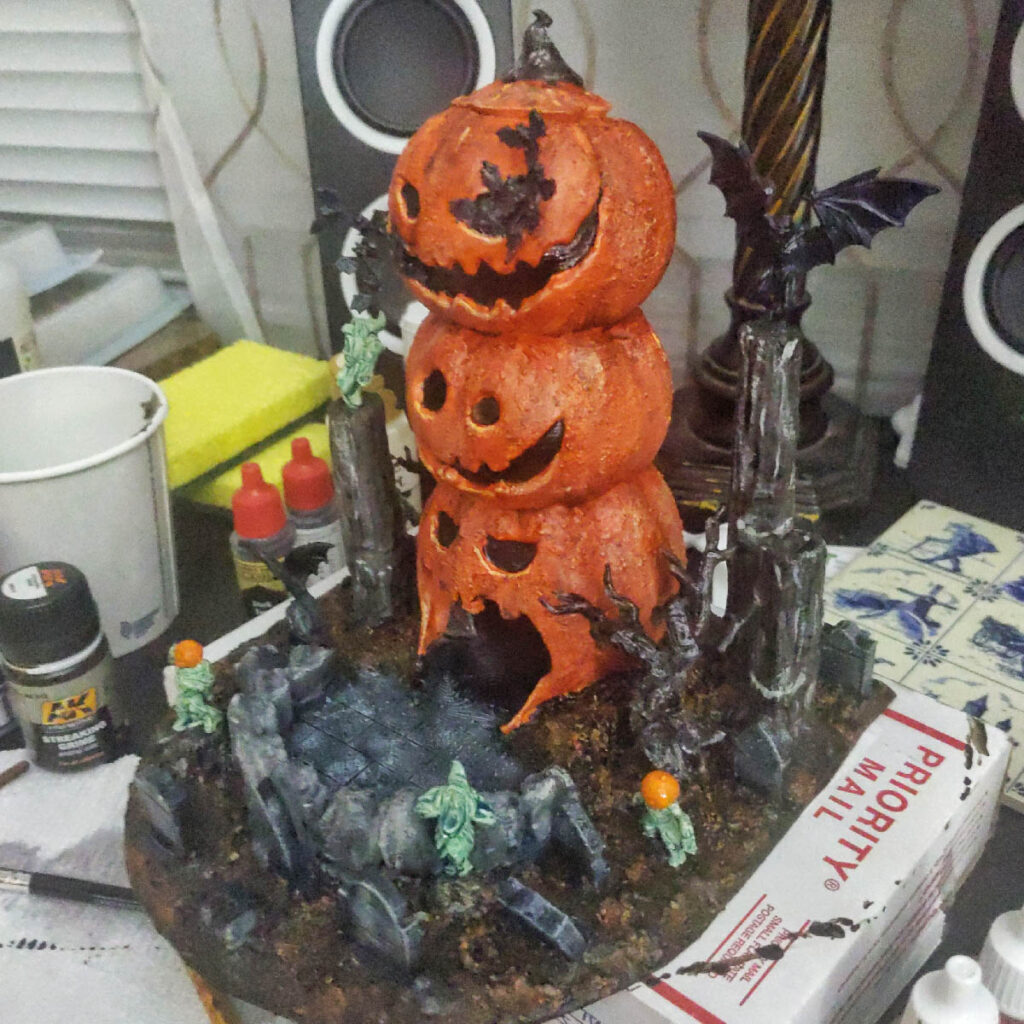 Once the paints, washes, and dry brushing was complete, it was onto foliage and leaf litter. The latter ended up being mostly obscured by the layers of thick varnish I've applied to this (in the name of being durable when repeatedly handled at the table), but I need it to hold up to repeated wear.
Custom Dice Tower Completed Photos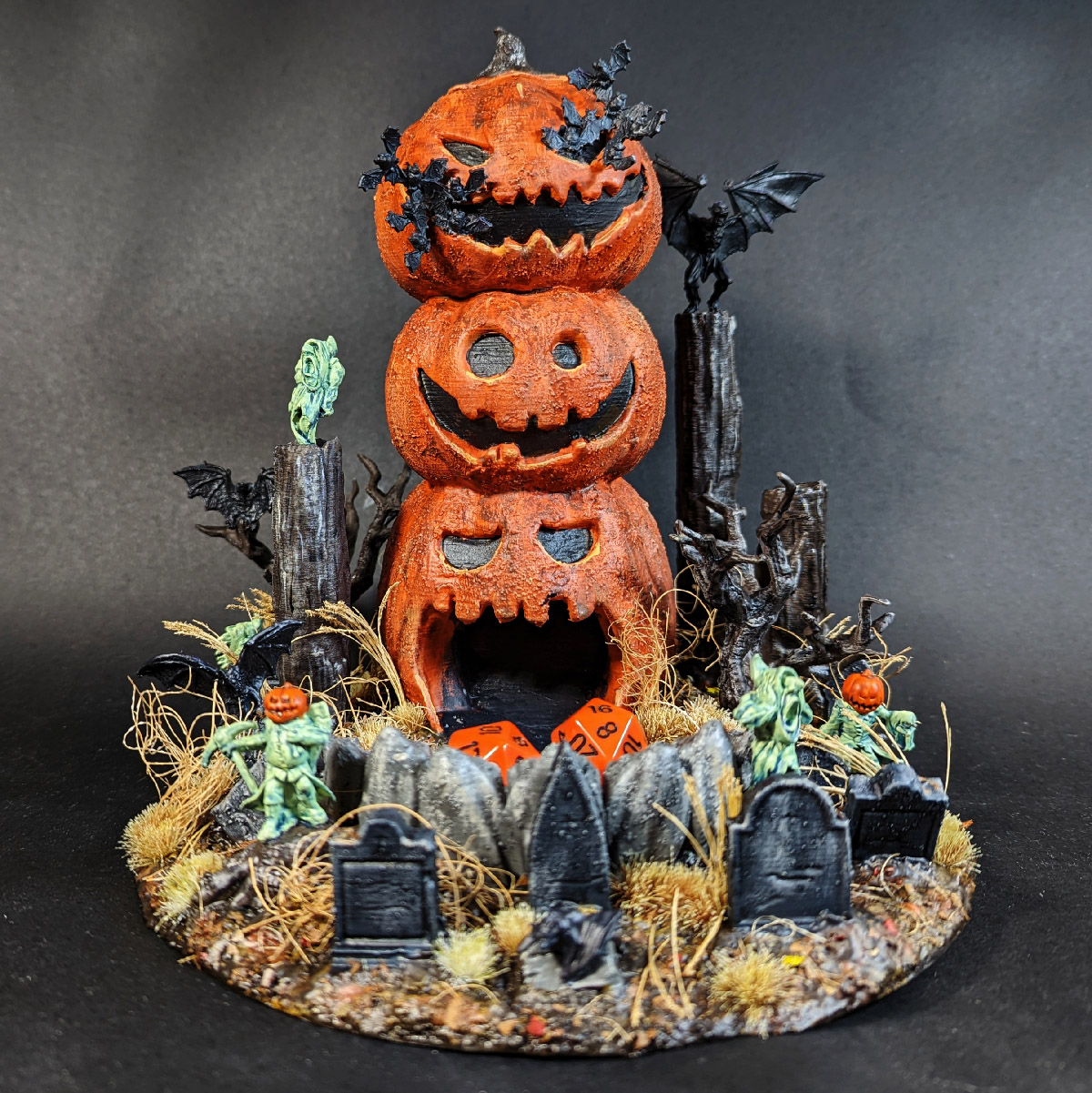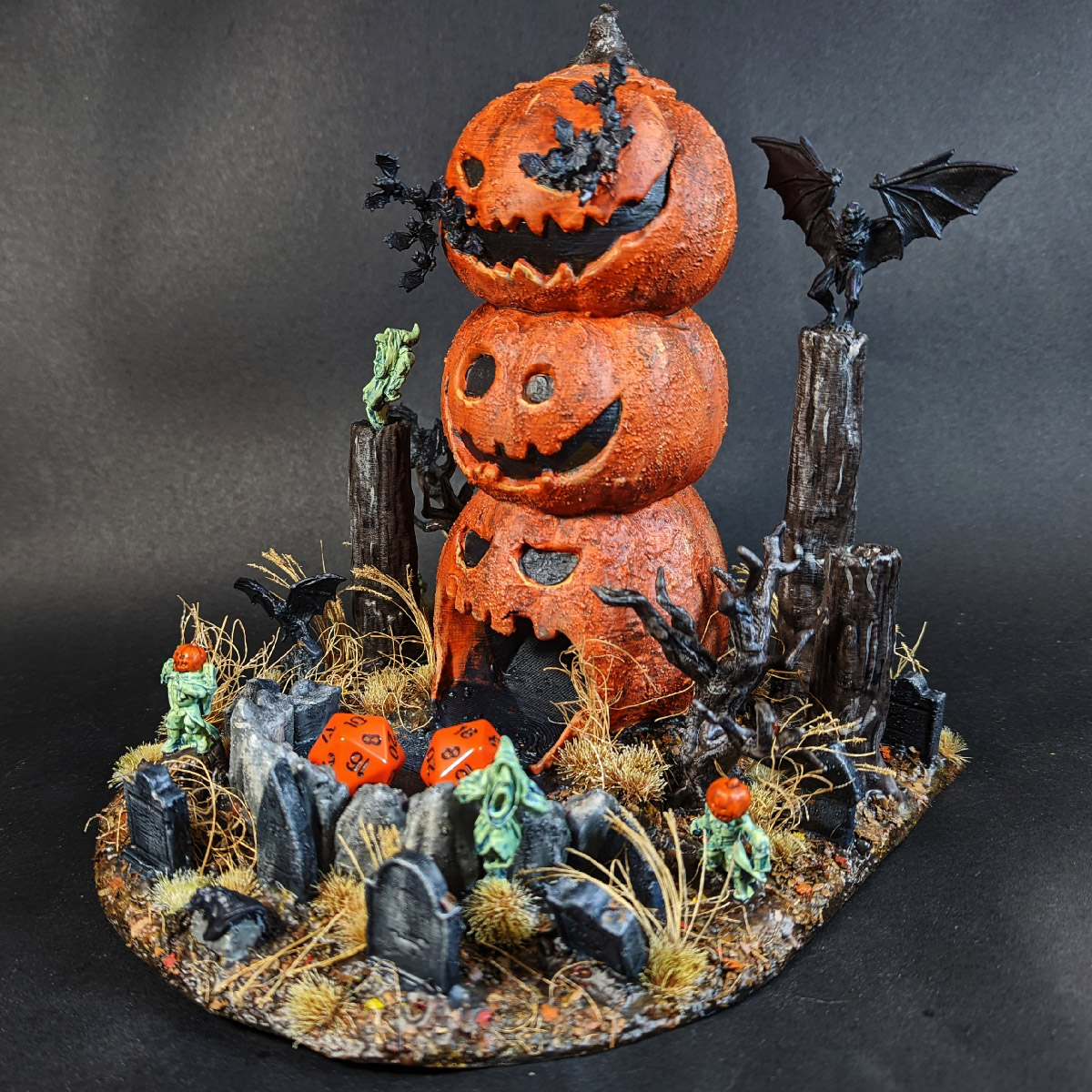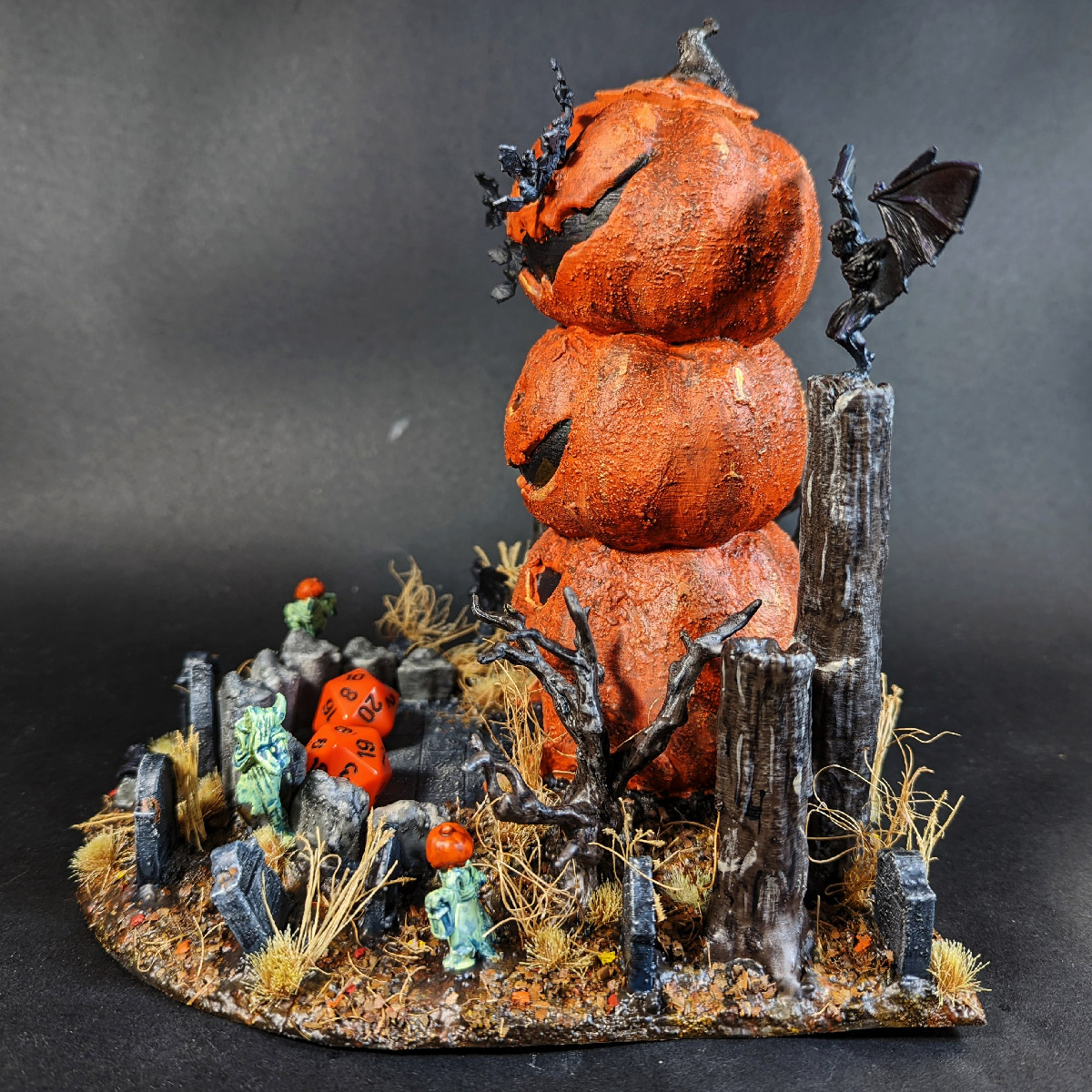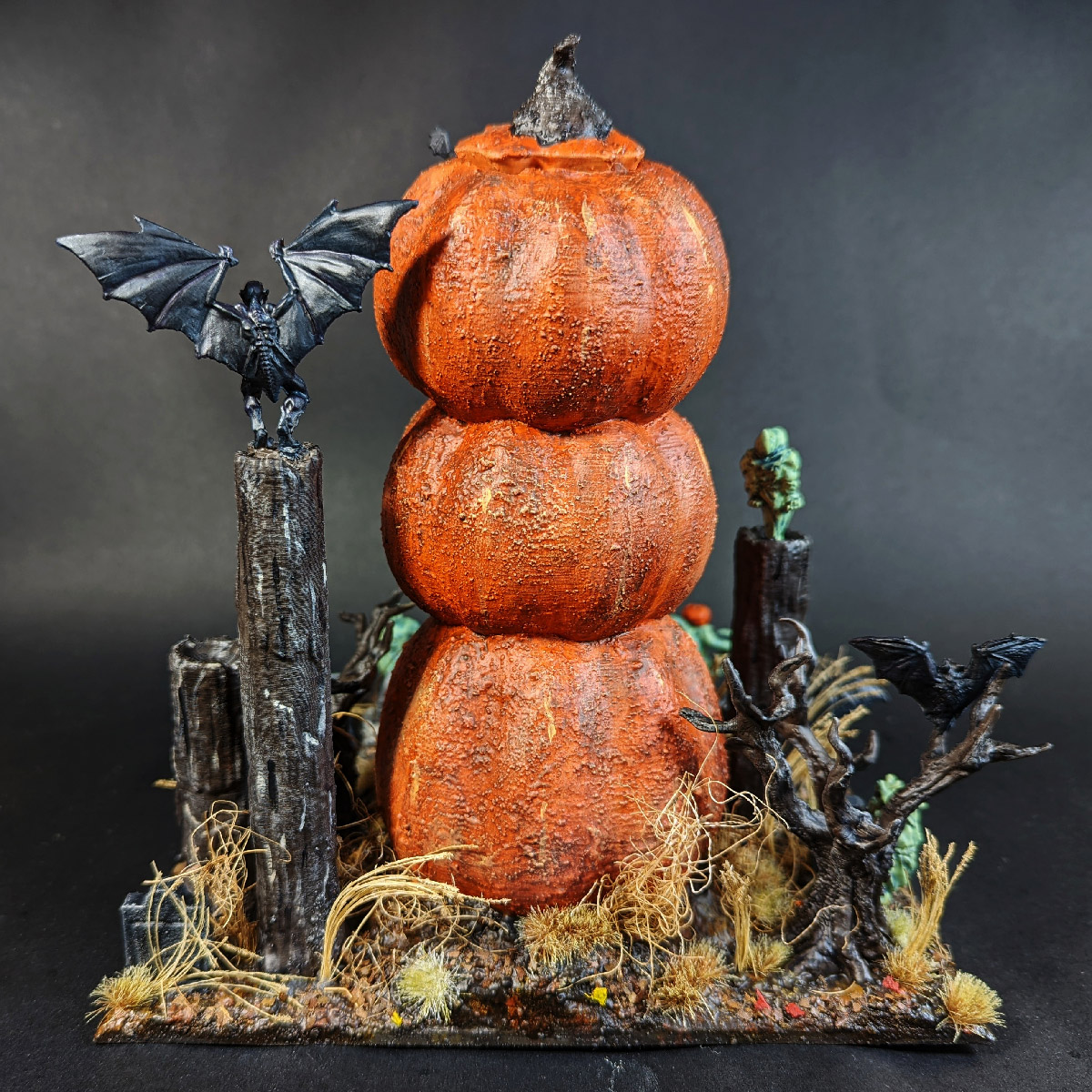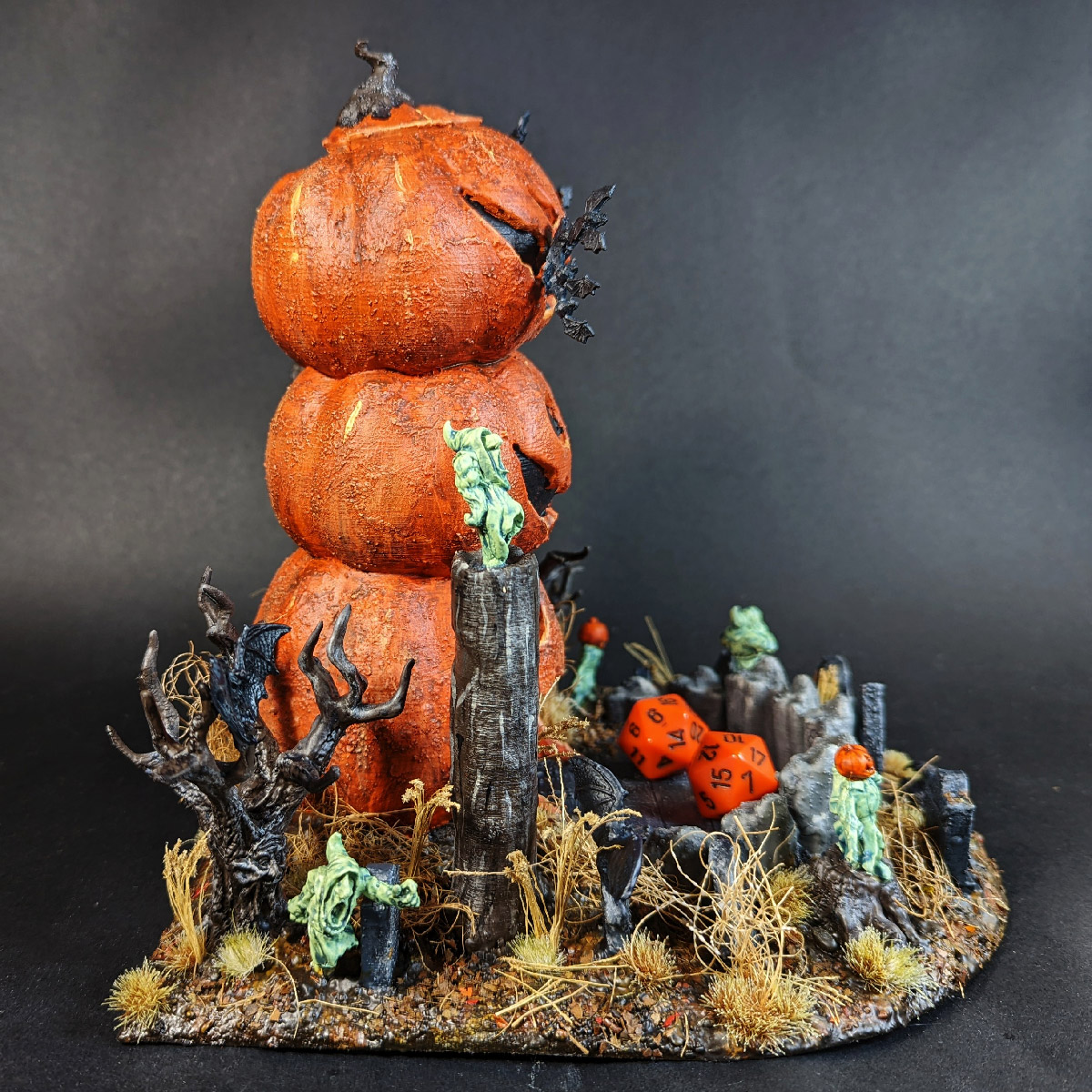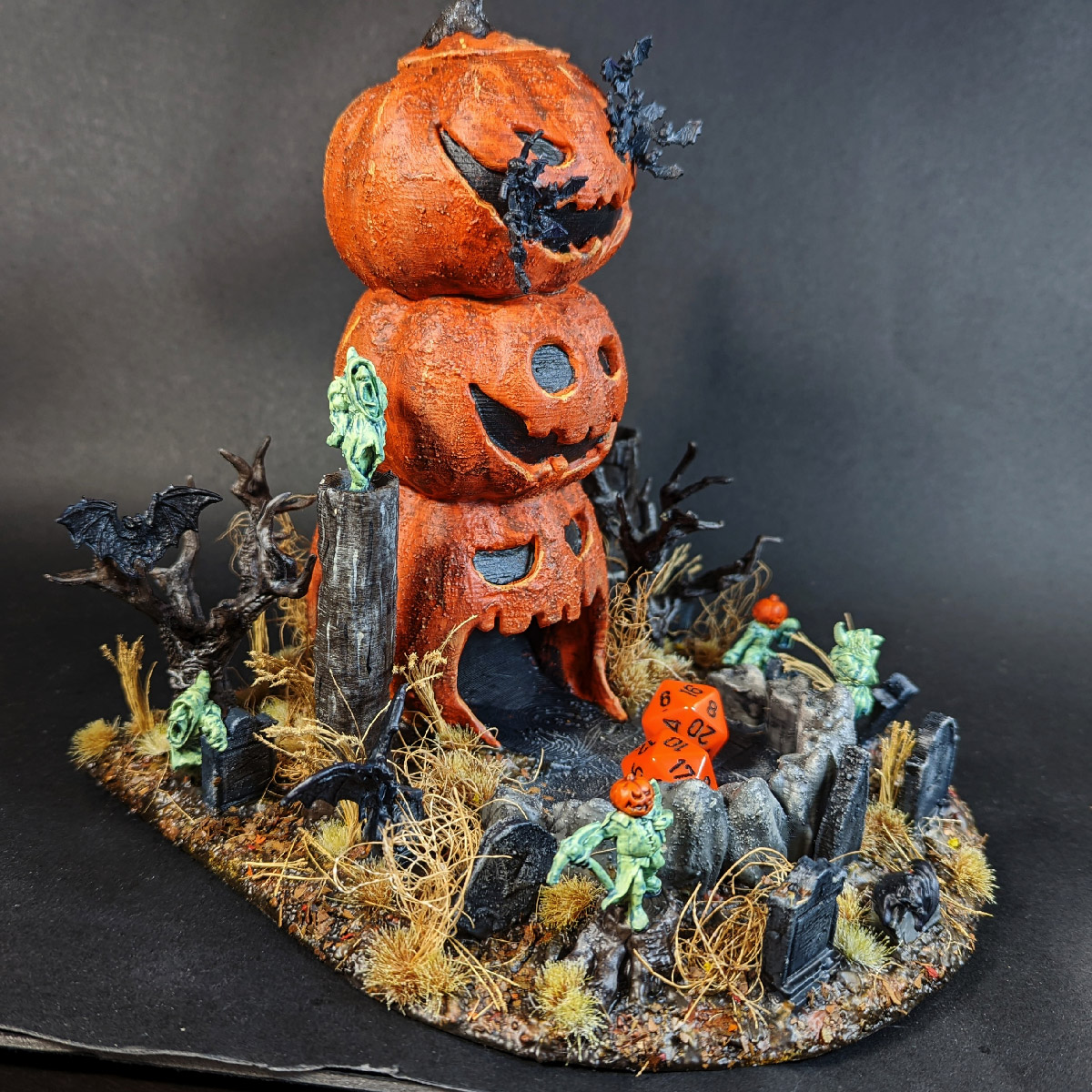 Vignettes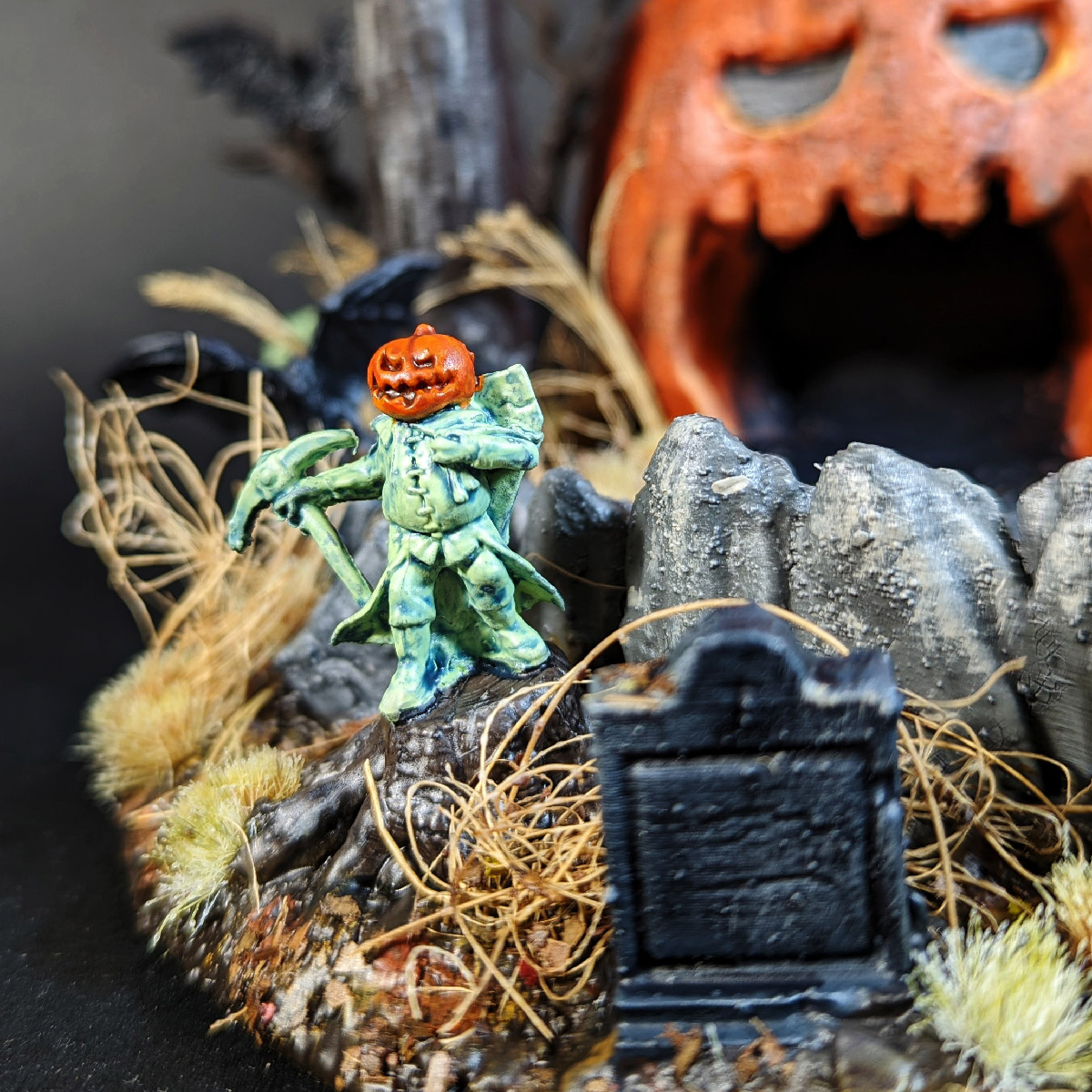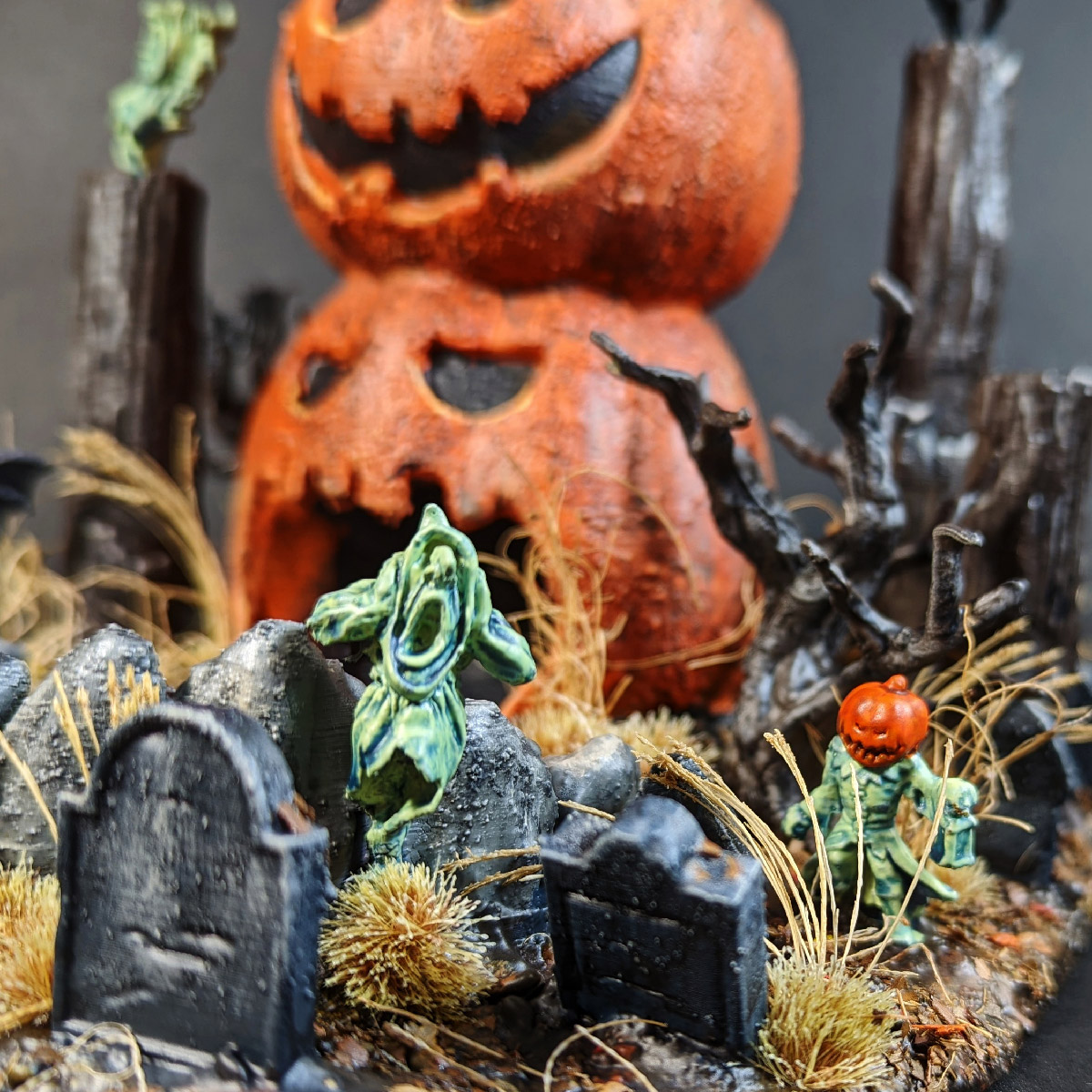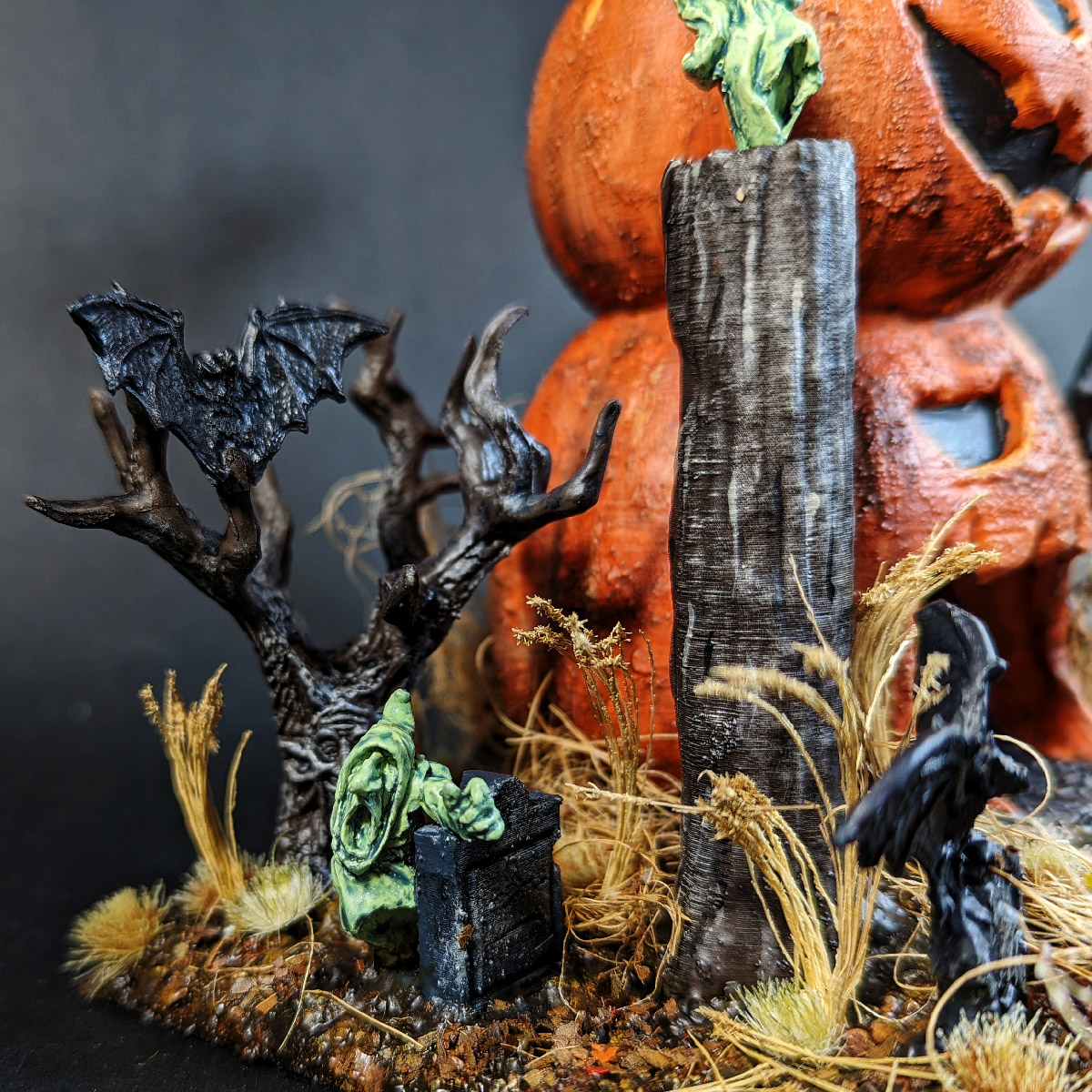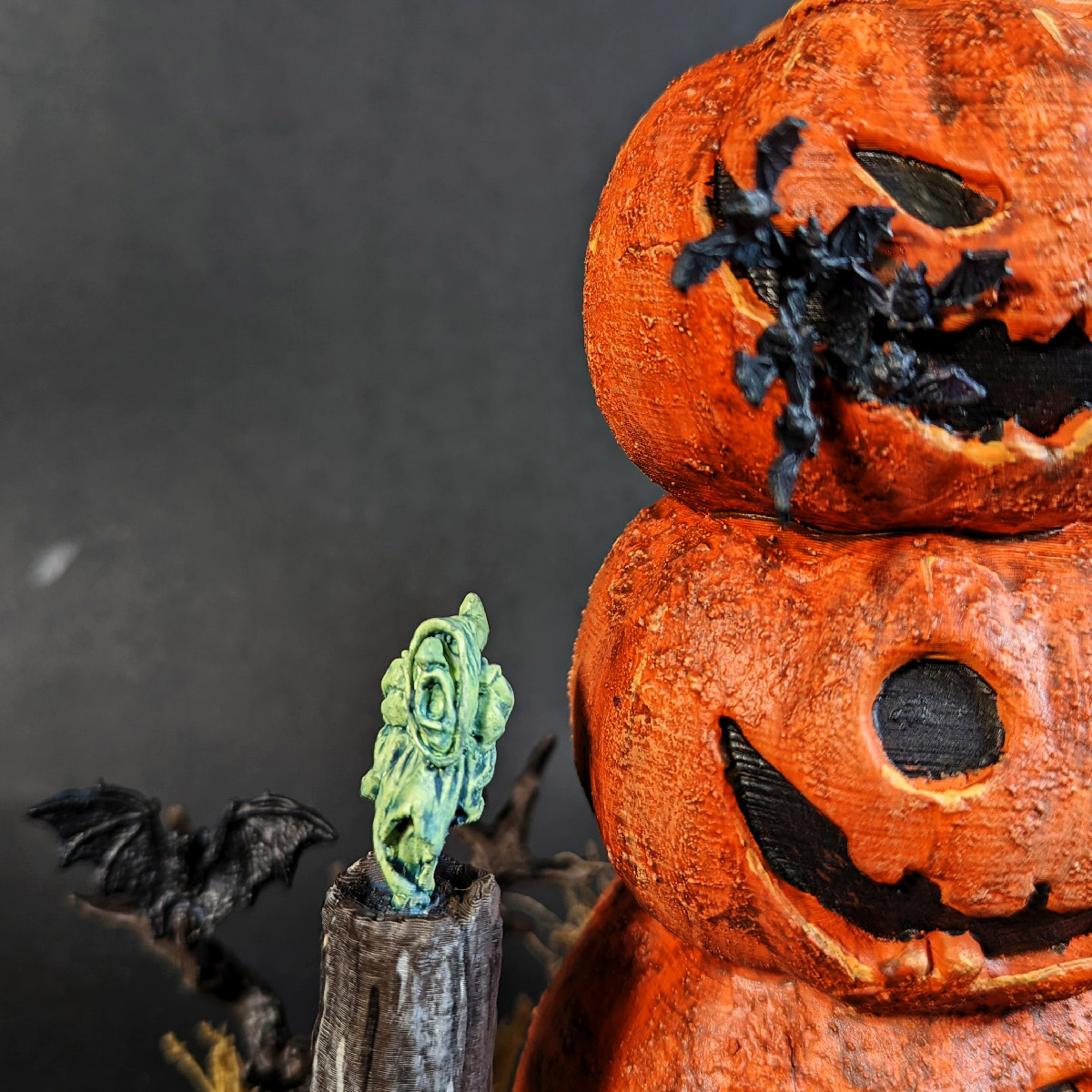 What do you think? Have you made custom dice towers for your tabletop projects before?